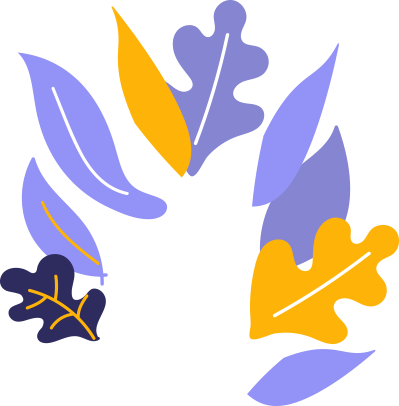 Experience the Next Level of Client Engagement with Business Line's Dynamic Events
We at Business Line firmly believe that events are essential to our company's success. We view events as connecting with clients, building relationships, and demonstrating our expert knowledge. Our events are designed to provide our clients with valuable insights, industry trends, and best practices. We recognize the value of face-to-face interactions, so we prioritize opportunities for our clients to connect with us and one another. Our events have helped us build long-term relationships with our clients and keep us at the core of our industry.
Our events at Business Line have left a mark
The seminar provided an in-depth presentation on SAP Business One and SAP Business ByDesign, two of the most reputable ERP systems in the market. The speakers, including Mr. Bahadein Hussein, SAP Territory Manager, presented the features and advantages of these systems in a way that was easy to understand. Attendees were allowed to ask questions, and the speakers provided detailed answers, demonstrating their expertise. The event was also a great networking opportunity for attendees to meet like-minded individuals and discuss the future of technology and businesses in the region. Overall, the seminar was a remarkable experience, packed with valuable information and insights that attendees could take back to their respective organizations.
How did the event help us?
The ERP seminar hosted by Business Line was a significant event for the company,
showcasing its expertise and commitment to providing excellent ERP services. 
The seminar highlighted the importance of digital transformation for businesses and how ERP systems
can revolutionize a company's operations. Through the event, Business Line was able to connect with potential clients and demonstrate their knowledge and experience in the field.
The networking opportunities provided by the event also allowed Business Line to form new relationships and expand their reach in the market. Overall, the seminar was a successful event that served as a testament to Business Line's dedication to digital transformation and
its ability to provide valuable insights into the industry.
How did the event help you?
The ERP seminar organized by Business Line provides immense value to its clients by offering insights into the importance of digital transformation and the benefits of
implementing ERP systems.
The seminar highlights how these systems can transform
businesses, streamline operations, and positively impact the bottom line. By educating clients on the advantages of ERP systems like SAP Business One and SAP Business
ByDesign, Business Line equips them with the knowledge needed to make informed decisions and ultimately drive their businesses toward success.
Additionally, the networking opportunities at the seminar allow clients to connect with like-minded individuals and discuss the future of technology and businesses in the region. Overall, this event is crucial for Business Line's clients as it provides them with the necessary tools and knowledge to stay ahead in an ever-changing business landscape.
With the success of this event, it's clear that Business Line has the expertise and passion to organize more events like this. Business Line has proven its commitment to helping businesses thrive in the digital age by bringing together industry experts and providing valuable information. With more events like this, Business Line can continue to be at the forefront of ERP and digital transformation and offer invaluable insights to its clients, helping them stay ahead of the competition. So, stay tuned for more exciting events from Business Line!
Were you looking for the latest and greatest in technology innovation? Look only as far as HITEX, the region's premier platform for tech businesses. This year, Business Line had the opportunity to join forces with HITEX, bringing together top industry leaders to share insights, discuss the latest tech advancements, and explore promising new avenues for growth.
At the conference, Business Line presented their latest enterprise resource planning (ERP) and digital transformation offerings. Their speakers showcased case studies of businesses that had adopted ERP systems and highlighted the benefits of digital transformation. Attendees had the opportunity to ask questions and get in-depth answers from the experts at Business Line.
The event was a tremendous success, with attendees leaving with valuable knowledge and insights. It clearly demonstrated how HITEX and Business Line are leading the way in shaping the future of technology and digitalization in the region. Stay tuned for more exciting collaborations between these two innovative powerhouses.
We are excited to share with you the impact our recent collaboration with HITEX has had on
our business. Our participation in HITEX 2022 Conference was a significant success,
allowing us to engage with the region's top tech businesses, industry leaders, and academic
scientists.

The conference was a premier platform for us to present and discuss the latest innovations,
trends, and challenges in Information Technology. We were able to showcase our expertise
in Enterprise Resource Planning (ERP) and digital transformation and engage in lively
debates on the growth and potential of technology in shaping society, business, and
everyday life.

Our participation in the conference has significantly influenced our business, allowing us to
stay at the forefront of technological advancements and expand our network of industry
contacts. We are committed to bringing our clients the latest innovations and insights, and
our participation in HITEX 2022 Conference has further strengthened our capabilities to
deliver on that promise.

 

We look forward to continuing to partner with you and bringing the benefits of digital
transformation to your organization.

 

Best regards,

 

The Business Line Team