Unlock the full potential of your business with our cloud and infrastructure services. Let us help you build a strong foundation for growth and success
The technology and tools used to manage and maintain cloud services, such as Oracle Cloud Infrastructure Services, are called cloud and infrastructure services. Cloud computing is the internet-based delivery of computing services such as servers, storage, databases, networking, software, analytics, and more. Cloud infrastructure services, which include hardware, software, networking, and storage resources, serve as the foundation for cloud computing. These services enable businesses to build and manage complex cloud environments that are flexible, customizable, and secure without the need for costly hardware and software. Companies can benefit from high performance, reliability, and security while lowering costs and increasing operational efficiency with cloud infrastructure services such as Oracle Cloud Infrastructure.
Features of cloud and infrastructure services
Cloud and infrastructure services enable businesses to operate and measure their IT resources efficiently and securely. Several characteristics of cloud and infrastructure services make them beneficial to companies:
How does the system work?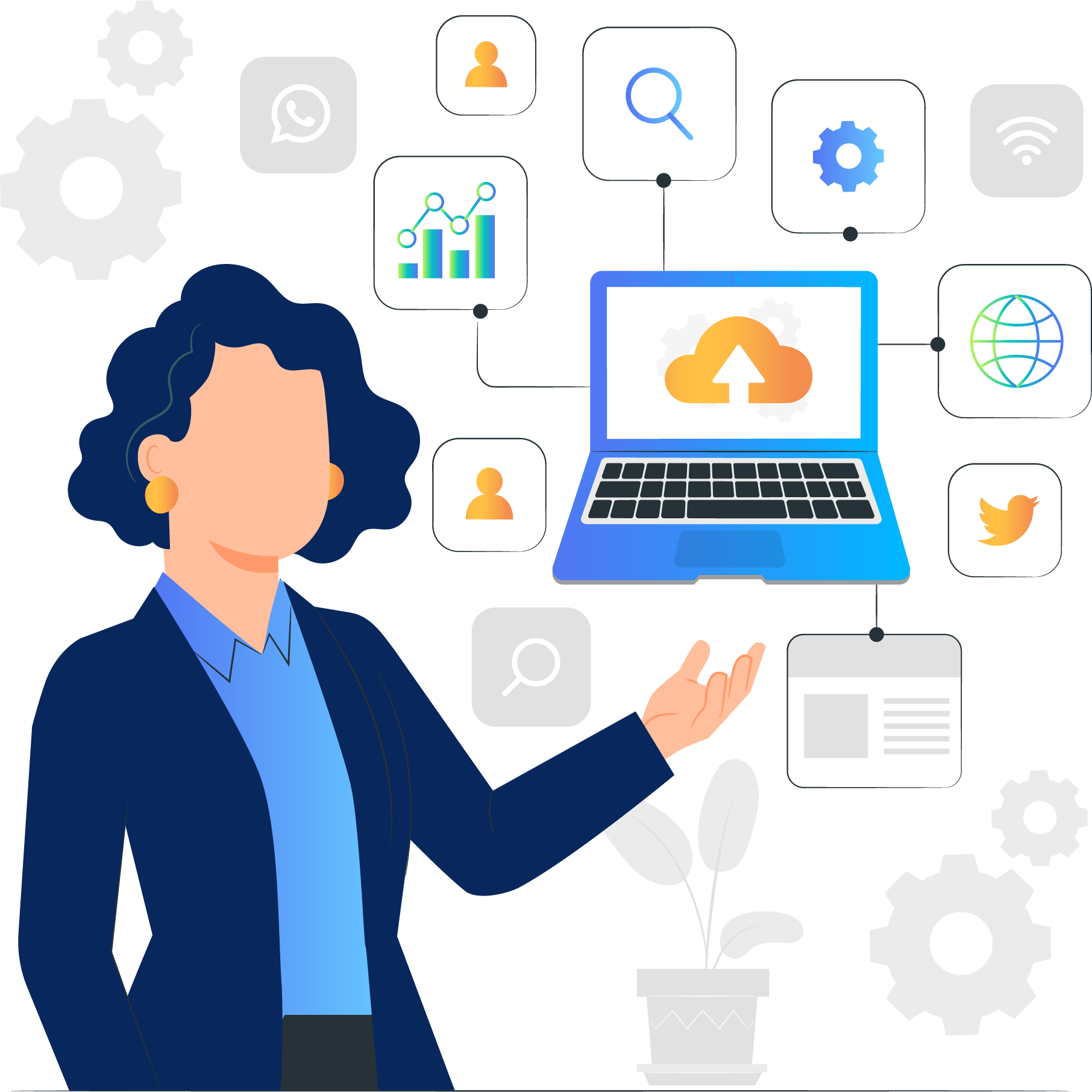 Cloud and infrastructure systems operate by storing, managing, and processing data and applications on a network of remote servers. The infrastructure comprises hardware and software components that allow cloud services to be delivered. Cloud computing offers flexible and adaptable resources that can be accessed remotely via the internet, allowing users to store and access data and applications from any location with an internet connection. Users can add and remove resources, paying only for what they use. Infrastructure services include storage, networking, computing, and security components, all of which can be designed and managed via a web-based dashboard. This allows businesses to concentrate on their core strengths rather than the underlying infrastructure, resulting in increased efficiency and cost savings.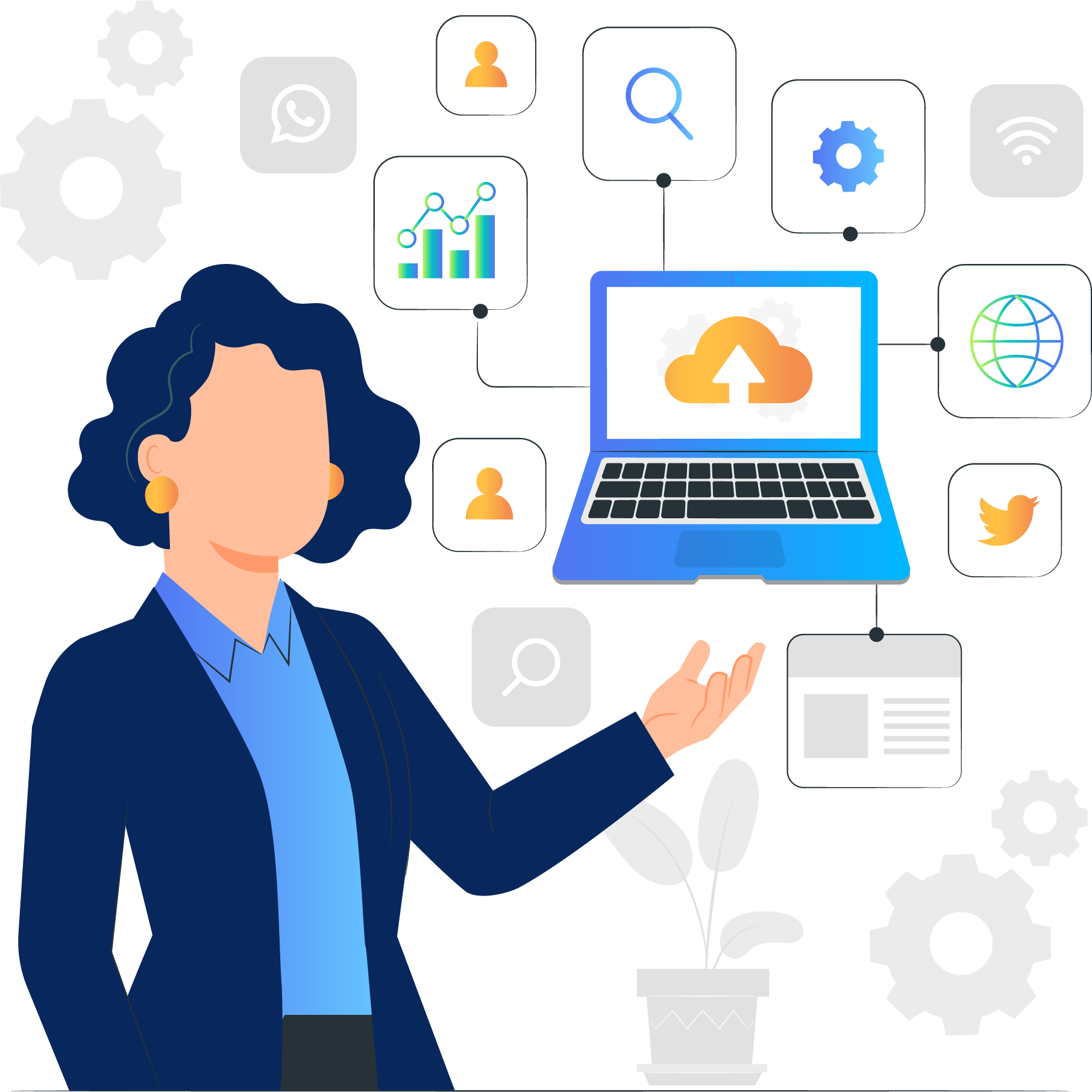 Get ahead of the game with Business Line's cloud and infrastructure services - reliable, secure, and scalable solutions for your business needs
Business Line offers advanced cloud and infrastructure services to help businesses modernize their IT infrastructure, increase efficiency, and reduce costs. With our expertise in Cloud Computing and Cloud Infrastructure Services, we can provide customized solutions that meet specific business needs, such as secure data storage, backup and recovery, and network management. Our goal is to help businesses of all sizes improve their operations with reliable, scalable, and secure cloud and infrastructure solutions.
Choose Business Line for Cloud and Infrastructure Services that are built to elevate your business
Business Line separates itself from other cloud and infrastructure service providers in several ways.
We have a highly experienced team of experts who are knowledgeable in cloud computing and infrastructure services. They use the most up-to-date tools and technologies to provide the best possible results for our clients.
We provide customized solutions tailored to our client's specific needs and objectives, focusing on exceeding their expectations.
We place a high value on client satisfaction and are dedicated to providing exceptional customer service and support throughout the process. Finally, we work with industry leaders like Oracle Cloud to provide the most dependable and secure cloud infrastructure services possible.
What clients are saying about Business Line
Sara Daoud
Operations Executive
"We were struggling with outdated technology and manual processes, but Business Line stepped in with their SAP expertise and streamlined our operations. We now have real-time access to data and increased productivity.
Emir El Hussein
Chief Executive Officer
Business Line transformed our organization with their SAP solution. We had challenges with data management and efficiency, but they provided a tailored solution that met all of our needs and exceeded our expectations.
Alem Daoud
Director of Technology
Before working with Business Line, our systems were disjointed and caused numerous delays in our daily operations. But with their SAP implementation, we now have a centralized system that has improved our decision-making and overall efficiency.
Abd-El-Kader Hussein
Chief Finance Officer
We were skeptical about switching to a new ERP system, but Business Line made the transition seamless. Their SAP solution has provided us with the insights and visibility we needed to take our business to the next level.
2023, the year of our growth, along with yours
In 2023, Business Line underwent a significant transformation to improve our cloud computing and cloud infrastructure services. We have expanded our expert team and invested in cutting-edge technology to ensure that we provide our clients with the most dependable, scalable, and secure cloud infrastructure solutions. Our commitment to innovation and excellence has enabled us to stay ahead of industry trends and provide customized cloud infrastructure services suited to each client's specific requirements. Furthermore, our collaboration with leading cloud providers, such as Oracle Cloud, allows us to provide the most advanced cloud computing solutions. With our enhanced capabilities and dedication to client success, Business Line is well-positioned to provide high-quality cloud infrastructure services to businesses of all sizes.