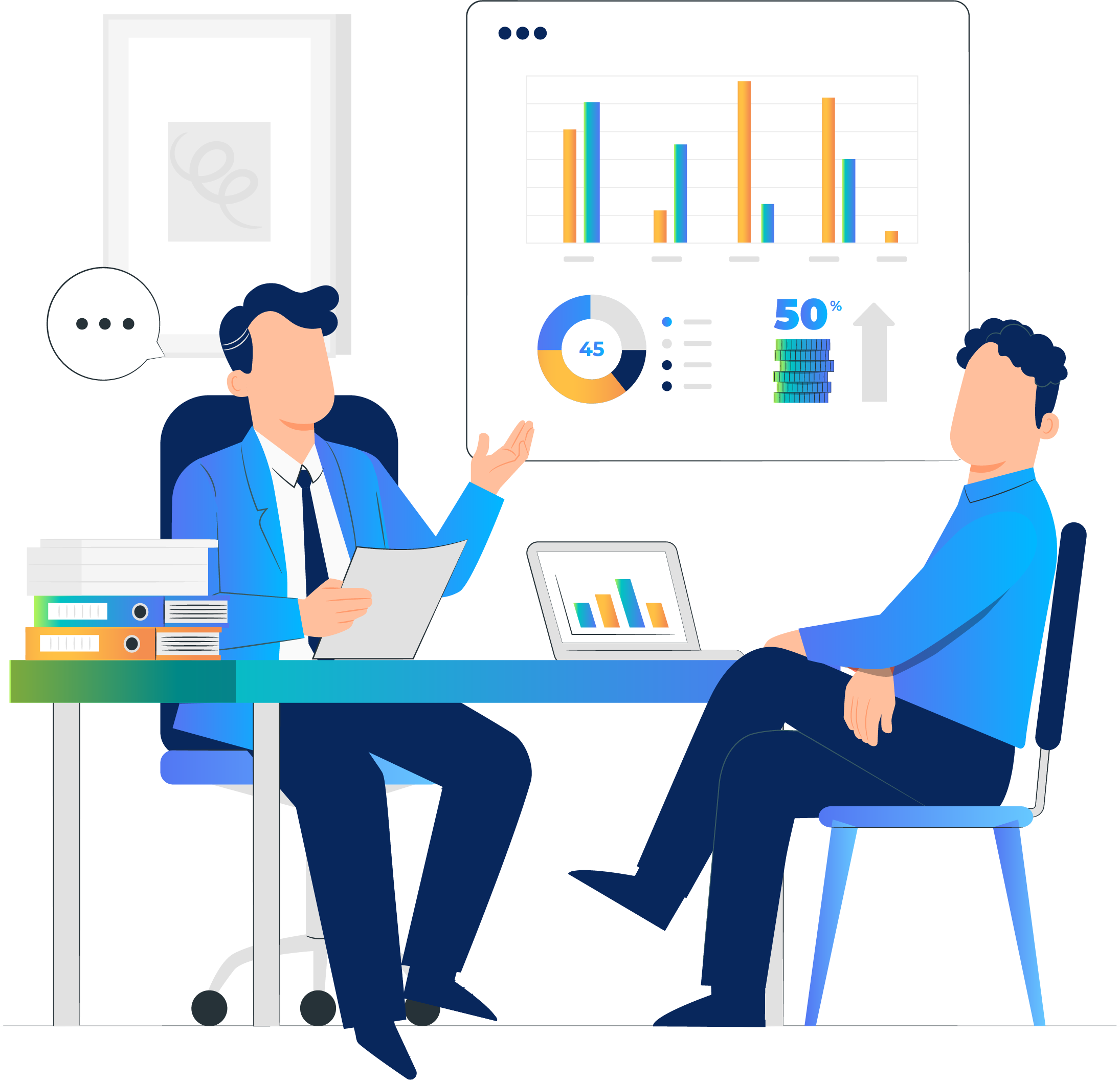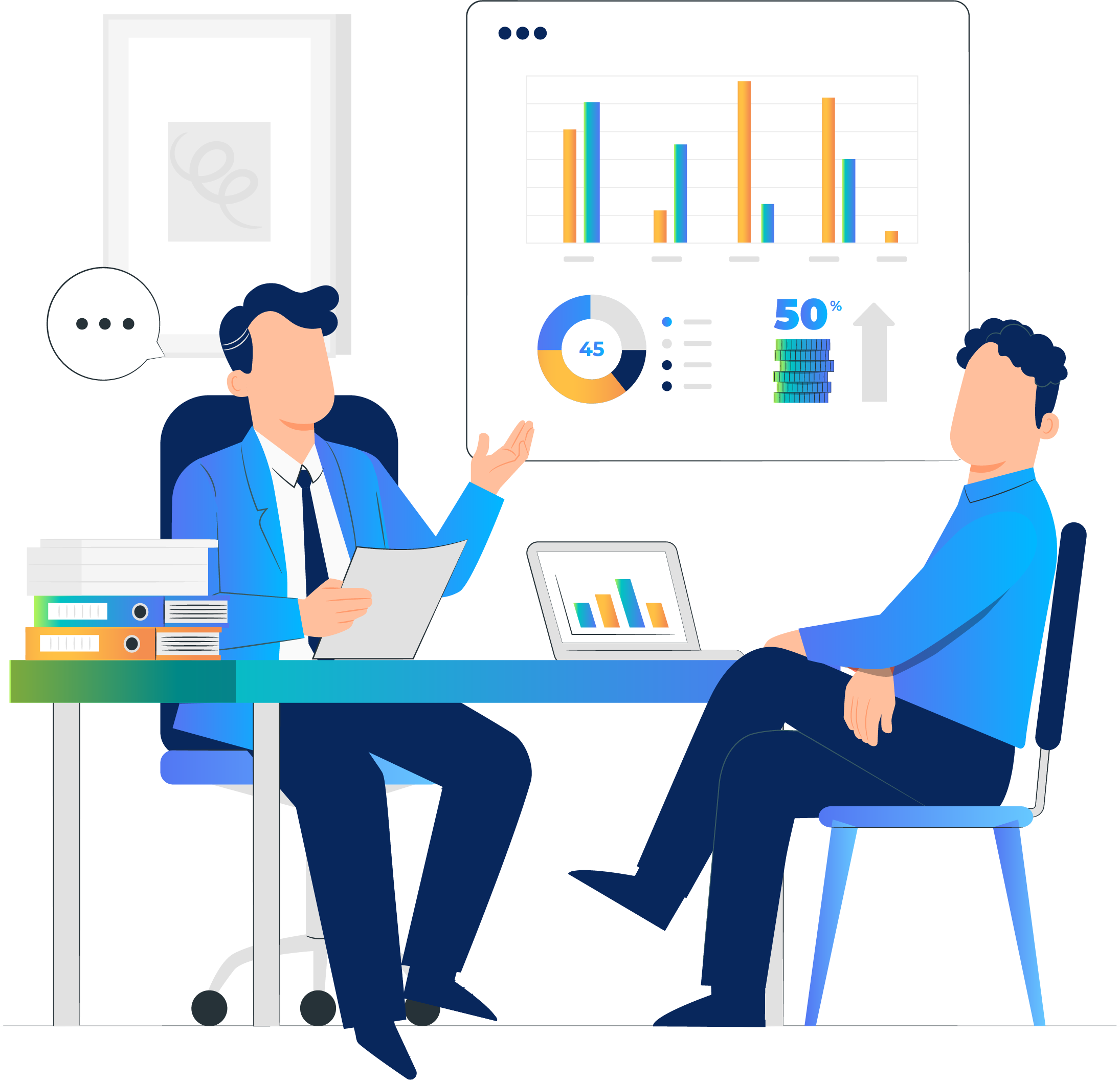 SAP Consultancy refers to the services offered by experienced and knowledgeable SAP Specialists who help businesses enhance their use of SAP software. SAP Business One Consultants or SAP ERP Consultants work closely with clients to understand their business needs and goals. They then provide customized solutions and guidance to assist the company in achieving these goals through SAP software. SAP Consultancy services can include everything from software implementation and integration to post-implementation support and ongoing improvement. SAP Consultancy's mission is to assist companies in enhancing the value of their SAP software investment by providing expert advice and support throughout the SAP implementation process.
Unlock the Full Potential of Your Business with SAP Consultancy's Feature-Packed Solutions
Empower your business with SAP Expertise: Reap the Rewards of SAP Consultancy
SAP Consultancy provides numerous advantages for businesses looking to run the business smoothly, improve efficiency, and drive growth. Here are some of the primary benefits of working with an SAP Consultant:
1Expertise and Experience
SAP Consultants are technology experts with years of experience implementing and using SAP systems. They have the knowledge to guide you through the elaborate SAP landscape and identify the best solution for your specific requirements.
With the assistance of an SAP Consultant, you can improve your operations, improve business processes, and automate manual tasks, resulting in increased efficiency and productivity.
3Improved Data Management
SAP Consultants assist you in managing and connecting your data so that you can make data-driven decisions and improve business performance
Working with an SAP Consultant can help you save money on implementing and maintaining your SAP system. They assist you in avoiding common mistakes and ensuring that your SAP investment is improved for your specific business needs.
You can unlock the full potential of your SAP system and drive business success with the assistance of SAP Consultancy.
Unlock Your Business Potential in 2023 with SAP Consultancy
Companies will require SAP Consultancy in 2023 for a variety of reasons. Experienced SAP specialists, SAP Business One consultant, and SAP ERP consultants with in-depth knowledge of SAP systems and solutions provide SAP Consultancy services. They assist organizations in making the most of their SAP investment, overcoming challenges, and ensuring that their SAP solutions meet their business needs.
Companies are looking to manage their processes better, improve efficiency, and stay ahead of the competition in an ever-changing business landscape. SAP Consultancy services can help companies meet these objectives by providing customized solutions to their specific needs and goals.
SAP Consultants have the knowledge and experience to evaluate a company's existing SAP system and make recommendations for improvement, efficiency, and growth. They collaborate with businesses to identify pain points and provide solutions to streamline processes, increase productivity, and improve decision-making.
SAP Consultants can also assist companies in managing the complexities of SAP implementations, upgrades, and migrations. They can help with all aspects of SAP implementation, from scoping and planning to test and installation. Businesses can ensure that their SAP solutions are delivering the results they require now and in the future with the help of SAP Consultancy
To conclude, companies in 2023 will require SAP Consultancy services to improve their SAP systems, stay ahead of the competition, and ensure that their SAP investment gets the most value.
Empower Your Business with Business Line's SAP Expertise
In digital transformation, SAP Consultancy and Business Line are two important components. Business Line is a leading technology company that provides various SAP services and solutions to help companies improve their operations and overall business performance. Business Line is an SAP Consultancy with a team of SAP specialists, SAP Business One Consultants, SAP ERP Consultants, and SAP Consultants who collaborate to provide businesses with highly personalized and innovative solutions.
Business Line has earned a reputation as a dependable and trusted SAP partner due to its deep understanding of SAP technology and emphasis on delivering measurable results. The company's expert team offers SAP Consultancy services such as implementation, customization, integration, and support. Business Line has the expertise and experience to assist companies looking to upgrade their existing SAP environment, simplify their operations, or install a new solution.
Business Line's dedication to providing quality solutions and exceptional customer service distinguishes them in the competitive world of SAP Consultancy. Whether working on a small-scale project or a large-scale implementation, Business Line's SAP Consultants always address the client's needs. Business Line is dedicated to assisting businesses of all sizes in achieving their digital transformation goals by focusing on modern technology, providing full customization options, and providing comprehensive client support.
What clients are saying about Business Line
Sara Daoud
Operations Executive
"We were struggling with outdated technology and manual processes, but Business Line stepped in with their SAP expertise and streamlined our operations. We now have real-time access to data and increased productivity.
Emir El Hussein
Chief Executive Officer
Business Line transformed our organization with their SAP solution. We had challenges with data management and efficiency, but they provided a tailored solution that met all of our needs and exceeded our expectations.
Alem Daoud
Director of Technology
Before working with Business Line, our systems were disjointed and caused numerous delays in our daily operations. But with their SAP implementation, we now have a centralized system that has improved our decision-making and overall efficiency.
Abd-El-Kader Hussein
Chief Finance Officer
We were skeptical about switching to a new ERP system, but Business Line made the transition seamless. Their SAP solution has provided us with the insights and visibility we needed to take our business to the next level.
Why should you believe in Business Line when it comes to SAP Consultancy?
Clients should select Business Line for SAP Consultancy due to the company's expertise and commitment to providing the best solutions for their clients. Business Line has a highly skilled team of SAP specialists on staff, including SAP Business One consultant and SAP ERP consultants with years of experience and knowledge. To ensure their client's success, the company employs cutting-edge technology and methods and provides full support throughout the SAP implementation process. Clients can expect a fully customizable and innovative approach to SAP implementation from Business Line, which will help them achieve their goals and achieve new levels of efficiency and productivity.