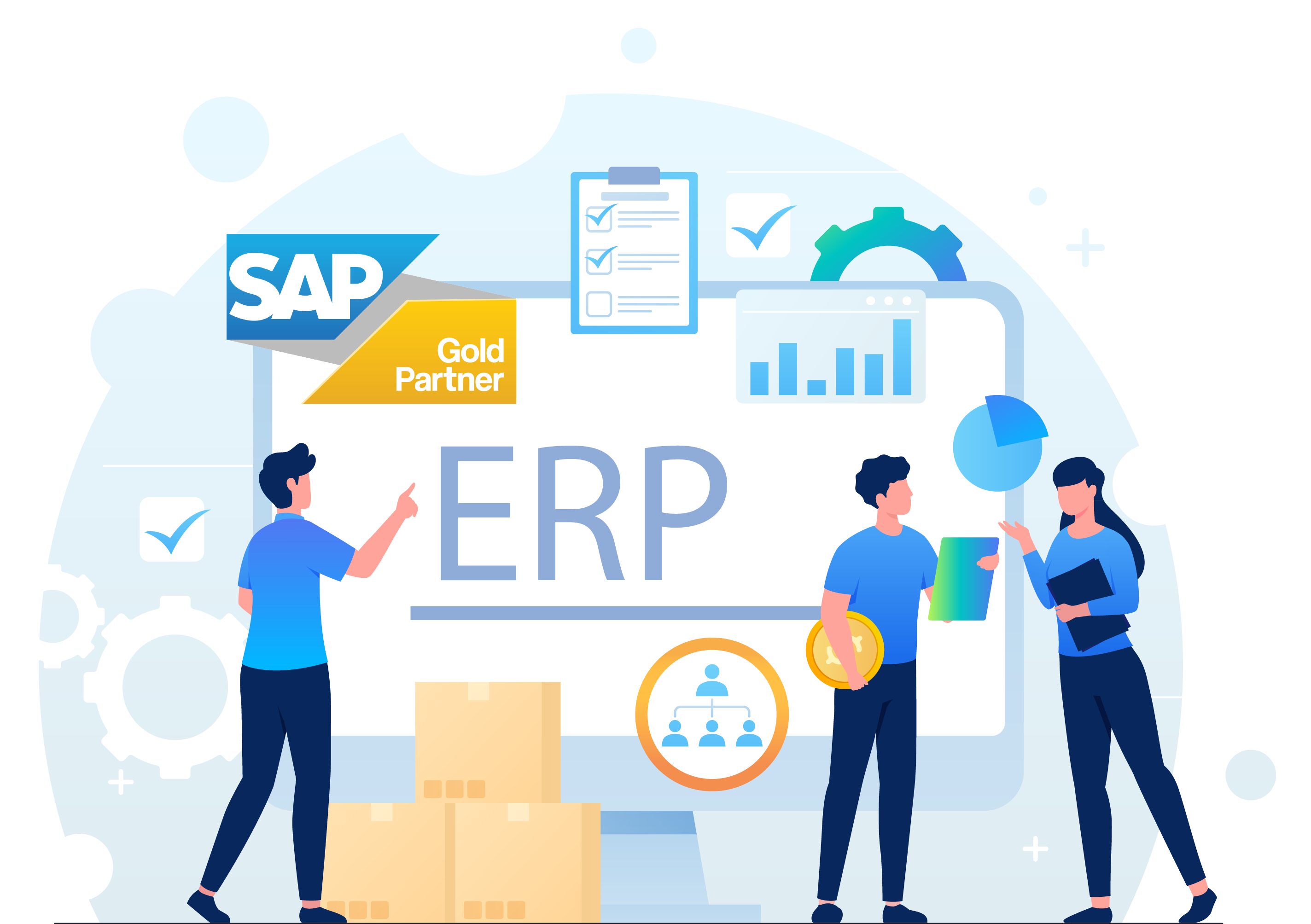 What is SAP ERP Implementation?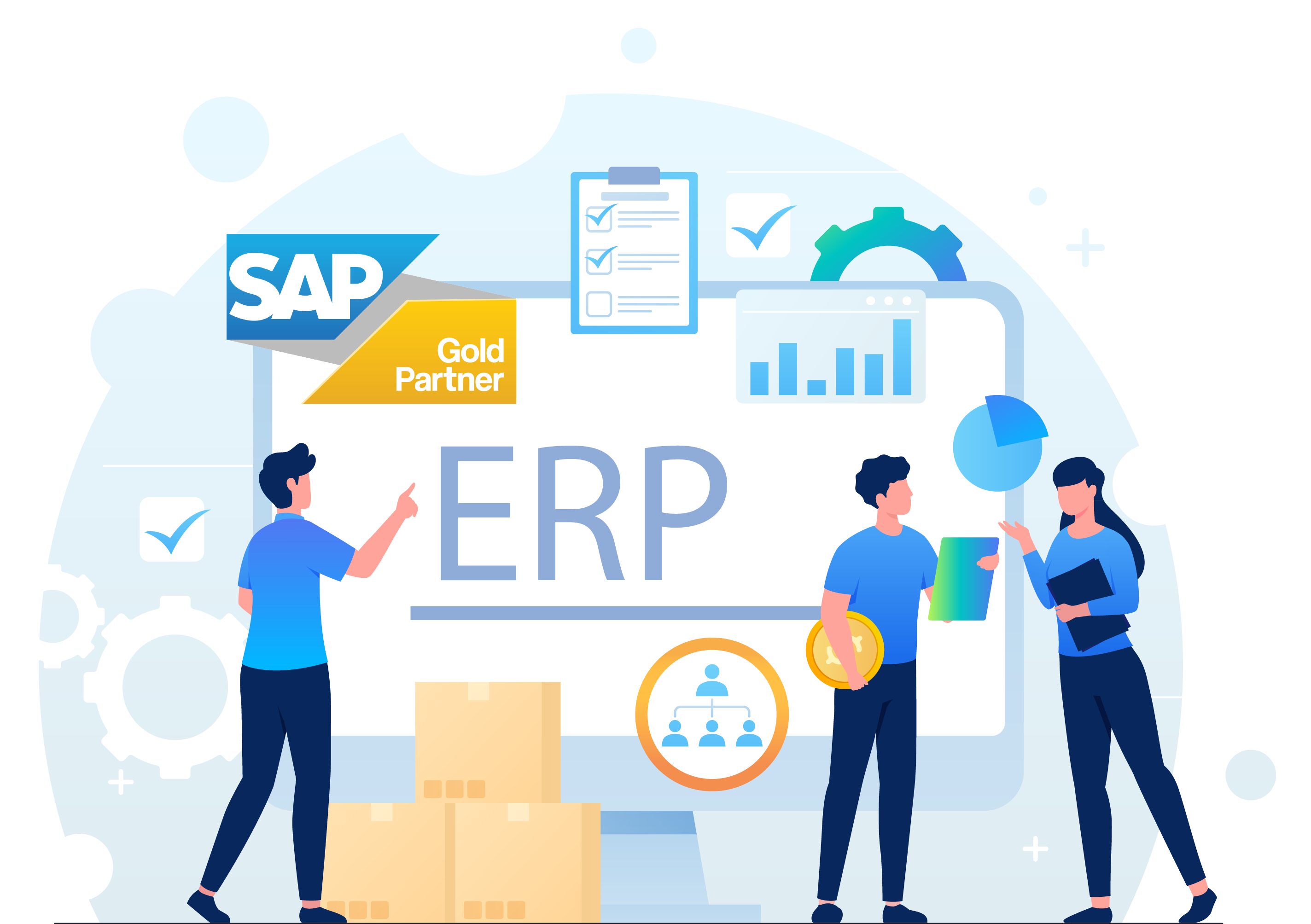 SAP ERP Implementation combines and implements an SAP ERP System into a business to simplify and improve its operations. SAP implementation entails customizing the SAP ERP System to meet the organization's specific needs and connecting it with its existing IT infrastructure. SAP ERP Implementation aims to achieve effortless integration of various business processes and improve the efficiency and effectiveness of the organization's performance. SAP ERP Implementation is monitored by experienced professionals who work more closely with the firm's IT and business teams to ensure a successful and smooth transition to the new system.
Unlock the Power of SAP with Innovative ERP Implementation Features
SAP ERP Implementation is a comprehensive and structured process enabling companies to successfully adopt and implement SAP's Enterprise Resource Planning (ERP) system. The implementation procedure is intended to provide a wide range of functionalities and features that can assist organizations in streamlining and enhancing their business processes. Here are four key characteristics of SAP ERP Implementation that distinguish it from other ERP solutions:
Unleash Your Business Potential with SAP ERP Implementation: Benefits Beyond Your Expectations
SAP ERP solutions can provide numerous benefits to a business. Here are four key advantages that businesses can enjoy:
1Improved Decision-Making
The SAP ERP system provides decision-makers with real-time data, allowing them to make more informed and accurate decisions. The system offers a complete view of the business, including financials, sales, production, and more, to help managers better understand their company's operations.
Many business processes are controlled by SAP ERP solutions, reducing the need for manual effort and freeing up time for employees to focus on more strategic tasks. This improved efficiency can lead to higher productivity and a quicker response time to changing business needs.
3Increased visibility and control
The ERP system provides detailed insights into business performance, allowing for better planning and controlling of key performance indicators (KPIs) like revenue, costs, and inventory levels.
4Enhanced customer satisfaction
Customer satisfaction is improved because the ERP system combines customer relationship management (CRM) data, allowing companies to provide a more customized and simplified customer experience. As a result, customer loyalty and satisfaction may increase.
Embrace Efficiency in 2023 with SAP ERP Implementation - Upgrade Your Business Today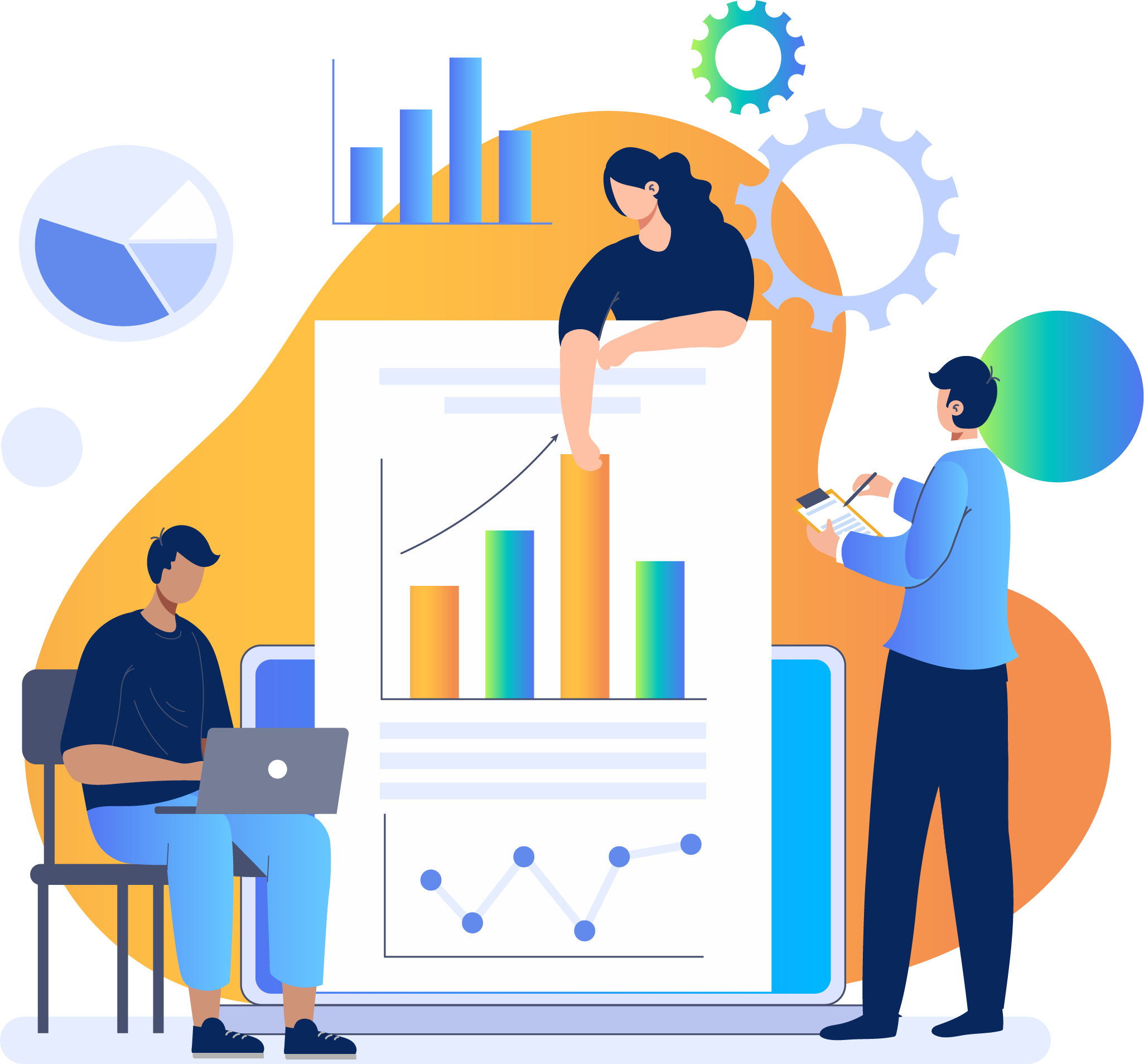 Companies will need SAP ERP Implementation in 2023 to stay ahead of the competition and meet the growing demands of their customers. An SAP ERP System assists businesses in simplifying their business processes and automating many manual tasks, resulting in increased efficiency and productivity. Companies that have real-time data access can make more informed decisions, improve their financial management, and improve their supply chain management. Furthermore, the SAP ERP Implementation process enables businesses to improve their customer experience by providing a unified view of customer data, allowing for greater engagement and satisfaction. SAP implementation also assists businesses in complying with industry regulations, maintaining data security and integrity, and lowering the risk of data breaches. Finally, SAP ERP Implementation allows businesses to scale their operations, meet future business objectives, and drive growth. Companies can adapt to changing business needs and focus entirely on new opportunities with a solid and adaptable system, ensuring their long-term success.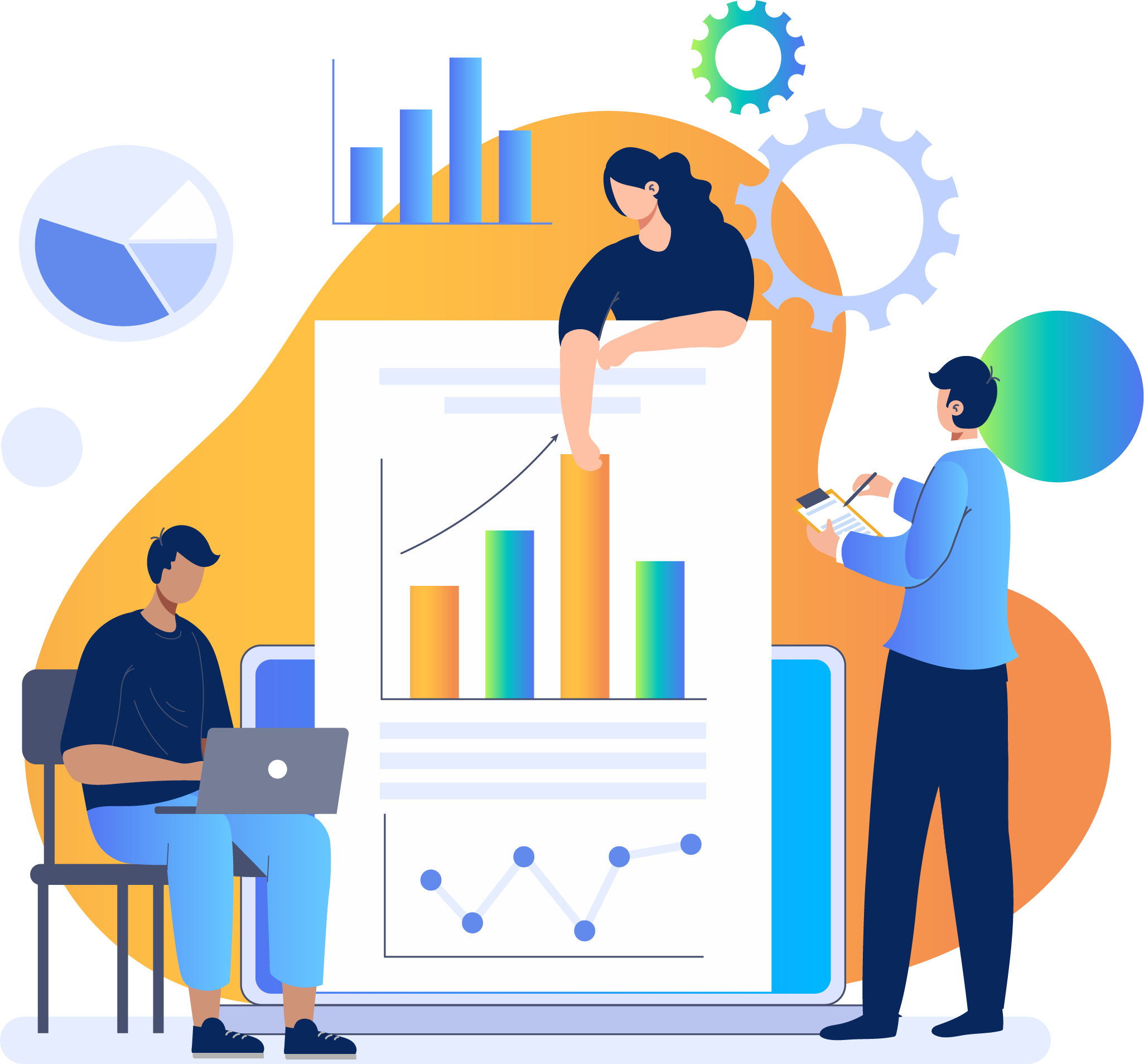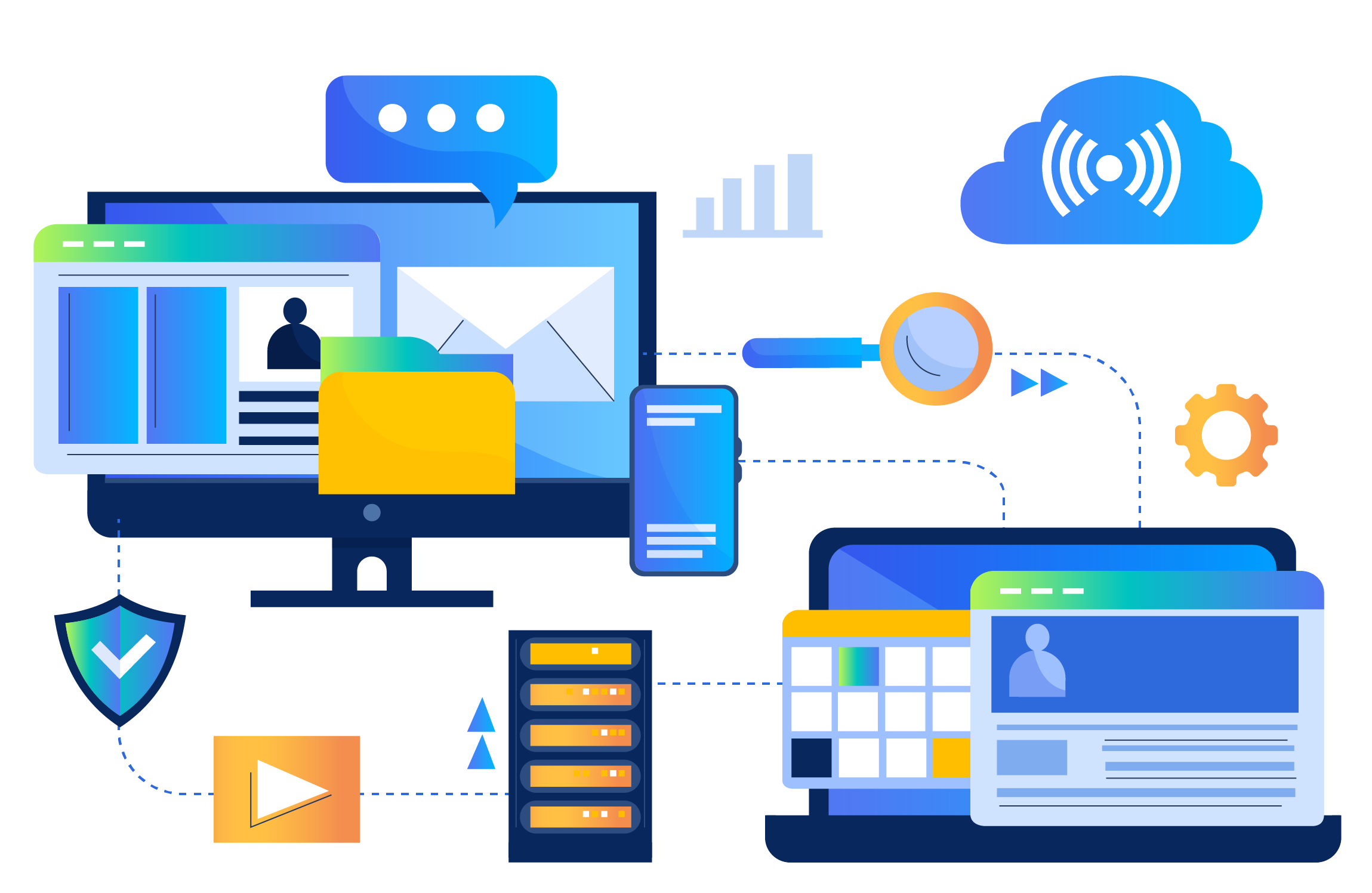 Business Line 2023 Edition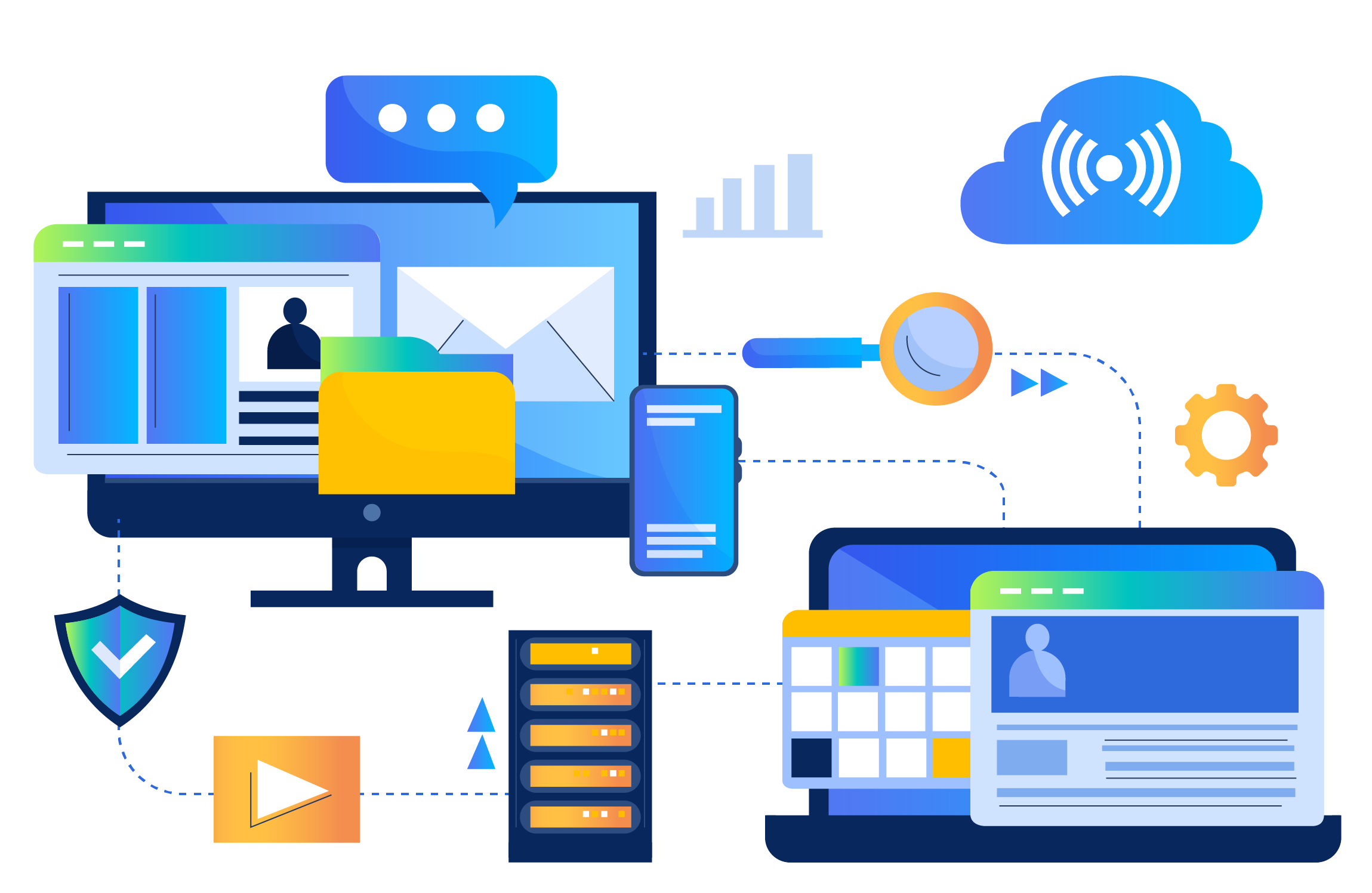 Business Line has always been committed to providing its clients with the best possible services and solutions, and that commitment has only grown stronger in 2023. To stay ahead of the curve and provide its customers with the most up-to-date SAP ERP Implementation, the company has significantly invested in cutting-edge technology and trained its employees to the highest level of expertise. Business Line has improved its SAP ERP Implementation services in 2023 to serve its customers better and help them achieve their goals, with a focus on innovation, speed, and efficiency. Business Line is ready to help you achieve your goals and take your business to the next level, whether it's simplifying business functions, increasing productivity, or improving customer satisfaction.
What clients are saying about Business Line
Sara Daoud
Operations Executive
"We were struggling with outdated technology and manual processes, but Business Line stepped in with their SAP expertise and streamlined our operations. We now have real-time access to data and increased productivity.
Emir El Hussein
Chief Executive Officer
Business Line transformed our organization with their SAP solution. We had challenges with data management and efficiency, but they provided a tailored solution that met all of our needs and exceeded our expectations.
Alem Daoud
Director of Technology
Before working with Business Line, our systems were disjointed and caused numerous delays in our daily operations. But with their SAP implementation, we now have a centralized system that has improved our decision-making and overall efficiency.
Abd-El-Kader Hussein
Chief Finance Officer
We were skeptical about switching to a new ERP system, but Business Line made the transition seamless. Their SAP solution has provided us with the insights and visibility we needed to take our business to the next level.
Unlock the full potential of your business with Business Line's smooth SAP ERP Implementation process
To ensure a successful and smooth transition to the new system, SAP ERP Implementation with Business Line typically follows a well-defined and systematic approach. The procedure can be broken down into the following stages:
The business Line will assess your organization's current business processes and requirements during this stage. This will aid in identifying areas for improvement and determining the extent of the project's implementation.
2Design and Configuration
The business Line will collaborate with your company to develop a solution specific to your requirements during this stage. The SAP ERP software will be personalized to meet the unique needs of your business processes.
All relevant data from the existing system will be migrated to the SAP ERP system during this stage. Business Line will collaborate closely with your team to ensure accurate and complete data migration.
During this stage, the implementation team will test the system to ensure it works as expected and meets your project requirement. The method will be validated to ensure that it is fully functional and meets the users' expectations.
After completing all testing and validation, the implementation team will proceed to the Go-Live phase. This means that your company can now use the SAP ERP system. Business Line will provide ongoing support and maintenance to ensure the system's smooth operation.
Business Line will collaborate closely with your team throughout the SAP ERP Implementation process to ensure that the project is completed on time, within budget, and meets all requirements. Our experienced team of experts will be available to provide support and guidance throughout the process.